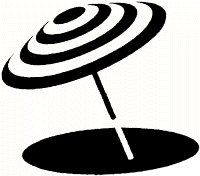 About Parasol Press, LTD
We've Moved!
To Portland, Oregon and to a new web site. Drop in either place any time.
We don't always have what is shown on the site, but we always try to have some work that is representative of the artist. We welcome your questions, comments and random thoughts and can often provide you with answers you won't find on Google. If you call at 503-274-9979 and a little girl answers, don't hang up. It's Hannah and she'll probably give you a better price than we would.
Oh. Hannah is hidden on the site. There's a reward for finding her photo.
Details and Prices on Request
---
Parasol Press, LTD
6168 NW Saltzman Road, Portland Oregon 97210-3618
Tel:
503-274-9979
Fax:
503-274-9917